If you're only a casual hip-hop fan, then you might not be familiar with some of the best white rappers that are in the game today. Forget the obvious names like Eminem, Paul Wall, or even Yelawolf - there is so much other talent when it comes to underground white hip-hop, and this list showcases some diverse but awesome artists that are each worth checking out for different reasons. Each one of these guys has their own unique sound and style, and we've included some recommendations for where to begin if you want to start following any of these artists.
Before we get into the list though, let's talk about what it means to be a white rapper. First and foremost, you are fighting a stereotype that white people and hip-hop don't mix. Every little thing you do will be scrutinized 10x harder, because people have a built-in premonition that you are somewhere that you don't belong. However this scrutiny often leads to white hip-hop artists rising to the occasion and going as hard as they can because they know they are being judged. The 7 artists below shatter that premonition, and I hope they can find a place in your library if you're hearing them for the first time. Enjoy.
1. SonReal

Hailing from Vancouver, Canada, Aaron Hoffman aka SonReal got into rap early at the ripe age of 21. SonReal has been in the game for a while, so you've got to admire his tenacity and work ethic. He's really started to gain some popularity in the last two years, particularly with the release of his newest album For The Town which we strongly recommend. From a skill perspective SonReal definitely has a nice flow, and his beats are a far cry from the same stale stuff you hear time and time again.
Songs you should definitely check out- "Whoa Nilly", "Everywhere We Go", and "For The Town".
2. Aesop Rock

If you only listen to rap music casually, then you may have never heard of Aesop Rock. However for hip-hop heads Aesop Rock is a household name, and once you hear him deploy his gigantic arsenal of words with his crazy, abstract delivery, you'll see what you've been missing. When we say gigantic arsenal, we aren't exaggerating; in fact a unique word analysis of the most popular rappers found that not only does Aesop Rock have the largest vocabulary in hip hop, but his word count is literally off the charts when compared to other emcees. Some critics say Aesop's rhymes are obscure for the sake of being obscure, but if you really listen you can find meaning in almost all of his lyrics. Here's a sample of something you might here in an Aesop Rock song-
"Dirty dub vamp
Bruised by the hues of wicked pallets
Chewed by the tooth of livid maggots
Dino DNA and cola, straight no chaser
Mars attacks colorfulness
I piss raptors on motherships
Hazy days will stay purple
Cause Cips with a Z bargain
Like Crazy Eddie commercials"
-"No Jumper Cables" (2003)
If you grew up in Long Island, NY, you'll appreciate the references that Aesop often makes to the state he grew up in. His beats are seriously unique and refreshing, with some serious bangers like "Fast Cars" off his 2005 album Fast Cars, Danger, Fire and Knives.
Songs you should definitely check out- "Catacomb Kids", "Fast Cars", and "No Jumper Cables".
3. Lil Dicky
Ever since Lil Dicky hit the scene in 2013, being white has never been so cool. With the recent 2015 release of his debut studio album Professional Rapper, Lil Dicky has not only pleased his hardcore fans that helped him fund the album on Kickstarter, but he's ushered in a gigantic wave of new hip-hop fans who now view him as a really legitimately talented rapper. There's no doubt that Lil Dicky's strength is humor in his songs, with songs about the pettiness of white crime, or getting too drunk during a pregame and passing out masturbating. However his YouTube songs like "Russell Westbrook on a Farm" prove that LD will undoubtedly one day ditch the comedy act and just be a straight up rapper on the level of someone like Drake.
In just two years Lil Dicky has gone from a kid who got a ton of exposure thanks to his videos blowing up on Reddit, to a bonafide rapper who has done tracks with Snoop Dogg, T-Pain, Fetty Wop and other big artists. What is his niche? LD plays to his strengths, so instead of rapping about the hardships he faced on the streets selling drugs and dodging drive-bys, he opts to rap about living the suburbs, and what it's like to be a middle-aged white dude who just goes through really average day to day stuff.
Songs you should definitely check out- "$ave Dat Money", "Lemme Freak", and "Pillow Talking"
4. Action Bronson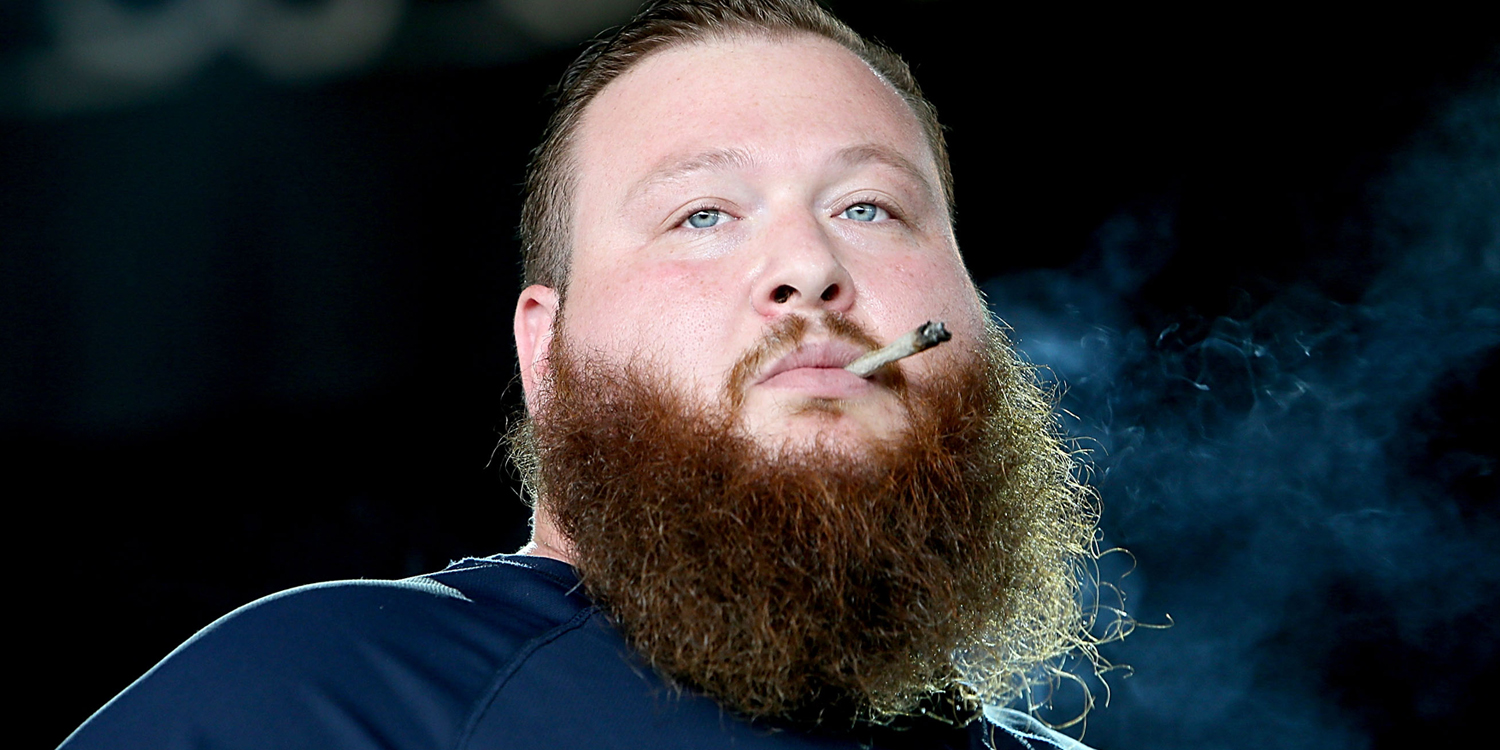 A former gourmet chef turned rapper, Action Bronson is an absolute staple of the underground hip-hop scene. He has toured with acts like Eminem and Kendrick Lamar, and with his new 2015 release of his first major-label studio album Mr. Wonderful, this man shows no signs of stopping.
Given his New York heritage, Action Bronson makes many allusions to his home state, particularly to New York sports- "Yo f*ck this jacket, I turn this sh*t to 85 napkins / Since Jeter's done I'm now the captain". His lyrics are charming, not overly complicated, and easy to vibe to. Bronson's beats never disappoint either- this isn't that typical wannabe gangster stuff that everyone is doing, but rather bluesy, soulful melodies that fit amazingly well with his flow and style.
Songs you should definitely check out- "Brand New Car", "Baby Blue", and "Easy Rider".
5. MC Chris
Before I tell you more about MC Chris, let me just throw out a warning- there is no such thing as a casual MC Chris fan. What do I mean by that? Well, with his high pitched voice, nerdy subject matter and synthy beats, you'll either say "this is the wackest music I've ever heard in my life" or "holy crap MC Chris where have you been all my life?" 
Where would you know MC Chris from? Well if you used to watch Adult Swim back in the early 2000s, then you might remember him as the character Hesh on Sealab 2021. However even though that was a longer running role, many more will recognize him as the voice of MC Pee Pants from Aqua Teen Hunger Force, the giant rapping spider who was trying to run an elaborate pyramid scheme involving demons and diet pills:
What kind of subject matter does MC chris rap about? Let me just list a few of his concepts so you can get an idea. There is a song called "Potato Party", which is about eating lots of french fries with your friends. Then there is "smackababy" which, you guessed it, is about smacking babies. MC chris's discography is filled with these silly yet ridiculously addicting and awesome songs, but that isn't to say he doesn't sometimes get serious and rap about things in his life. From his newest album MC Chris Foreverrr, the song "Give up the Ghost" reflects on his struggle with marijuana over the years, and how he has matured and moved on from sitting around and getting baked all day. If you're silly like me and enjoy things that border on childish, then I highly recommend MC Chris.
Songs you should definitely check out- "Fette's Vette", "Older Crowd" and "Restart".
6. Chris Webby
If you're going to listen to one rapper on this list while you're faded beyond belief, make sure it's Chris Webby. A self-proclaimed recreational drug user, Webby's beats are dark and spacey in a very good way. If this makes sense to say, Chris Webby's style of rap is what I describe as night music- it's sinister, ominous, and epic, perfect to listen to when the sun goes down. This man takes himself a bit more serious than some of the others on this list, and that's definitely not a bad thing.
Songs you should definitely check out- "Left Lane", "Skyline", and "Until I Die".
7. Hoodie Allen
Born Steven Markowitz, Hoodie Allen isn't the only Jew on this list, and he's also not the only rapper who grew up in Long Island. At first glance you might think that he's a preppy, douchebag frat boy, but give the kid a chance and you'll realize that there is definitely something special happening on his tracks. His upbeat style is rejuvenating and pushes forward nicely; you'll probably be feeling a lot his songs before he even starts rapping.
Since they're both on this list, I'd like to point out the parallels between Hoodie Allen and Lil Dicky. They're both Jewish, they both went to college and got good grades, and they both ended up quitting full time jobs (Hoodie's was with Google) to rap full time. There is a trend of young white businessmen who realize that the rat race isn't for them, and who spend countless hours outside of their demanding jobs working at their craft and depriving themselves of sleep to achieve their dreams. Is that a better success story than someone who dropped out of school, started selling drugs, and then eventually struck it big as a hip hop artist? I'm not going to answer that question for you, but it's certainly interesting to examine the roads that different artists take to get to where they want to be.
Songs you should definitely check out- "No Faith In Brooklyn", "No Interruption", and "The Moment".
 
Those are our picks for white rappers we think you should be listening to. Did you discover any new artists that you're really feeling? Do you think we left someone off of this list who definitely deserves to be here? Let us know in the comments, and we might even make additions to the list if you convince us strong enough.







by