It's pretty much fact that southern girls will always be the cutest, so why not take a look into the hottest southern pornstars of all time? From Alexis Texas to Sunny Lane, these are the sexiest redneck pornstars that the industry has to offer. Not all of these girls are still working in the business today, but with thousands of videos between them all, does it really matter? This list of porn stars with southern accents is completely SFW, showcasing each girl with a tasteful picture and some information about them. You might even learn a thing or two (did you know Alexis Texas was an army brat?) so enjoy the list!
1. Ginger Lee
Born as Candace Raines, Ginger Lee hails from Macon,Georgia, and made national headlines after she was accused of sexting and having an online relationship with New York Congressman Anthony Weiner in 2011. Unfortunately she's no longer active as an adult actress, but there are still a ton of videos out there for fans to enjoy.
2. Gauge
Gauge is one of those OG pornstars who has been around forever, but maybe you didn't know she grew up in Hot Springs, Arkansas. She started making movies in 1999 when she was only 19 years old, and retired years later in 2005. At a height of 4'11 she's certainly a petite gal, so if short girls are your thing then Gauge is your girl.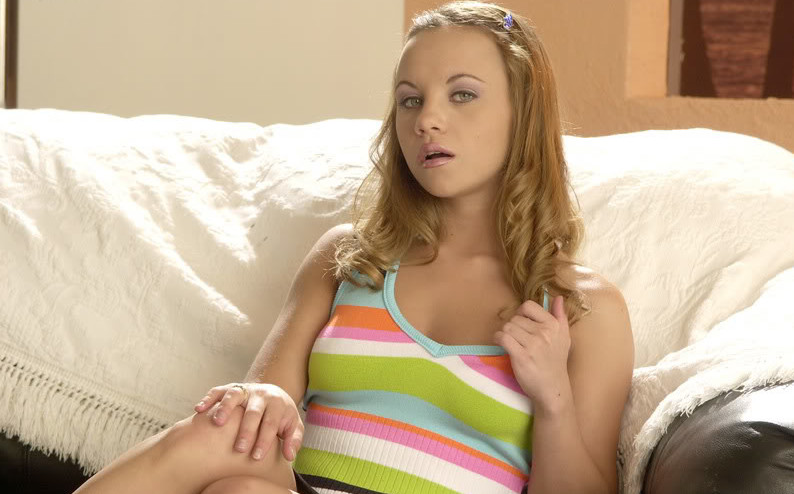 3. Cherie Deville
Born in good ol' Durham, North Carolina, Deville often does MILF scenes due to her mother-like appearance.
4. Alexis Texas
Can you guess where Alexis Texas grew up? Hmm this is a tricky one…oh yeah, Texas! Hailing from the greater San Antonio area, Texas was actually born in a military base in Panama and was raised as an army brat. If you haven't already heard her name then you might be living under a rock, as even a nun would probably recognize the name Alexis Texas. She is right up there in fame with girls like Jenna Jameson and Belladonna, and since starting her career in 2006, has starred in over 500 movies.
5. Dixie Belle
Blond haired blue eyes Dixie Belle not only has a southern name, but she also grew up in Georgia. She has only been making movies since 2013, so if you're looking for a fresh face she definitely fits the bill.
6. Maddy Rose
Weighing in at 95lbs, Maddy Rose is definitely the tiniest girl on this list. She grew up in Mississippi, and proves that bigger isn't always better, even for women.
7. Sunny Lane
Of all the southern porn stars on this list, Sunny Lane probably has the most interesting story. Born and raised in Georgia, Lane was training to compete in the Olympics as a figure skater, until a surgery on her foot caused her to begin stripping to support herself. One thing led to another and she started doing porn, but here's the weird part. Sunny's parents not only support her career; they help manage it too. I can't imagine being a father and managing my daughter's porn career, but hats off that her dad for being such a trooper.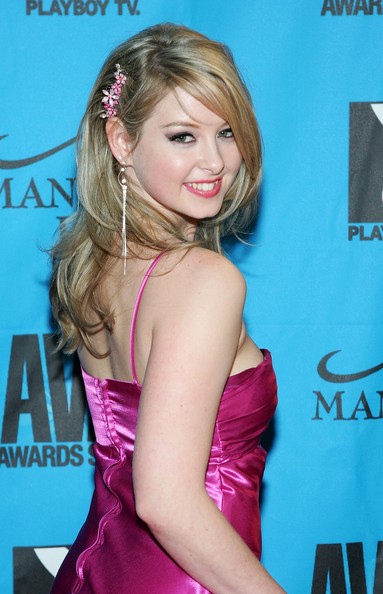 8. Bree Olson
Bree just might be the most famous porn star on this list, but you might not have known she was born in Houston, Texas. If that doesn't make her a redneck, then let me tell you this- Bree's first job she ever had was as a corn detasseler (can you imagine?).  Bree retired from porn after she began dating Charlie Sheen, and lived in his house with him as one of his "goddesses" until they split in 2011. She is incredibly beautiful and was always known for her "girl next door" look that every guy fantasized about as a teenager.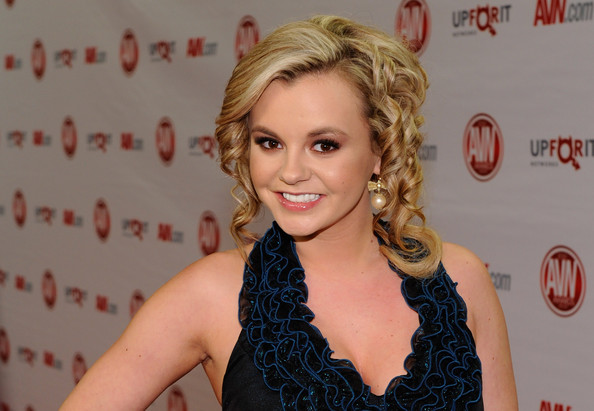 9. Kagney Linn Karter
Ready for a redneck trifecta? Kagney Linn Karter was born in Harris County, Texas, and grew up in both Saint Joseph, Missouri, and Ridgway, Pennsylvania. This girl is pretty damn famous, and has been in the industry since 2008. If blond bombshells are your thing, then you'll definitely enjoy Kagney Linn.
 10. Dillion Harper
If one girl on this list gets an award for being most chill, it's definitely Harper. Born in Jupiter, FL, Harper is like the cute tomboy you were best friends with high school that got really hot later in life. By the look of her Instagram account it seems like she really enjoys blazing some herbs too. Pretty cool chick if you ask me.
So there you have it; "redneck" pornstars. Before you get all crazy telling me these girls aren't really rednecks, trust me I already know. But being that they're all from the south and many grew up in small towns, it's about as close as you're going to get. If you have any suggestions for other hot porn stars with soutern accents that should have made it on the list, let us know in the comments.







by