We both know why you're here- you love President Donald Trump, and you want to represent him with an awesome Trump shirt. Maybe you're looking for a gift for a Trump fan or want to buy a loved one a Donald Trump shirt. Either way, I'm gonna be straight up with you- these are the best Trump shirts on the Internet. I spent a few hours scouring every different site that sells these things, just to save you guys the time. Included below is a description of each pro-Trump shirt, along with what they look like, how much they cost, and a link where you can buy them.
This list includes Trump t-shirts, Trump sweaters, Trump tank tops, and more. I can't tell you how many boring designs I saw while doing this research, so take my word for it and don't waste your time looking elsewhere. These are the most unique Trump shirts money can buy, with some of them being funny Trump shirts, while others are more serious or just official.
1. We Shall Overcomb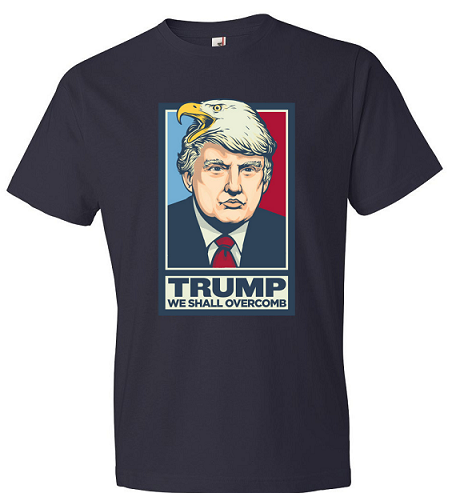 Available in a few different colors, this badass Trump shirt shows President Trump with a bald eagle on top of his head. Who knew Trump's hair was so patriotic? The shirt retails for $23.99.
2. Donald Trump The Wall Parody
If you're a Pink Floyd fan and you also love Donald Trump, this one is a must. A parody of the band's popular album The Wall, this shirt is only available in black and retails for $23.99
3. Donald Trump Meditation Tee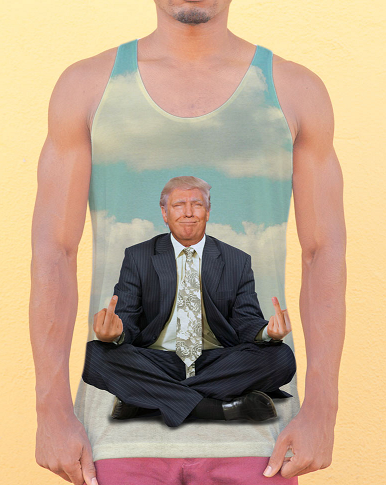 Although Trump doesn't seem like the type who does yoga, this hilarious tank top features Donald meditating while giving the double bird. Gotta love the orange glow! So Zen! Retails for $35.00.
4. Maga the Unbald Eagle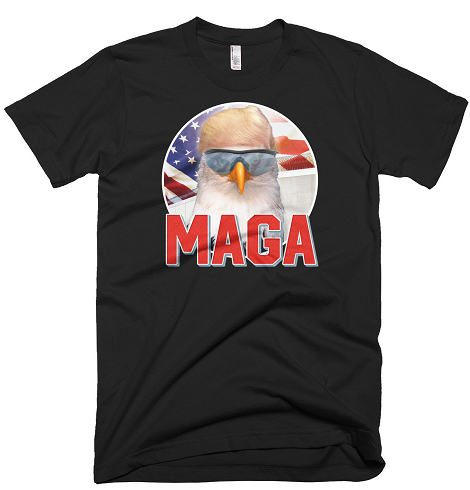 This one is sure to please any Trump fan. Featuring an eagle that is rocking Donald's hairdo, this shirt incorporates the MAGA slogan while staying unique and funny. Retails for $24.99.
5. Warrior Trump Riding an Eagle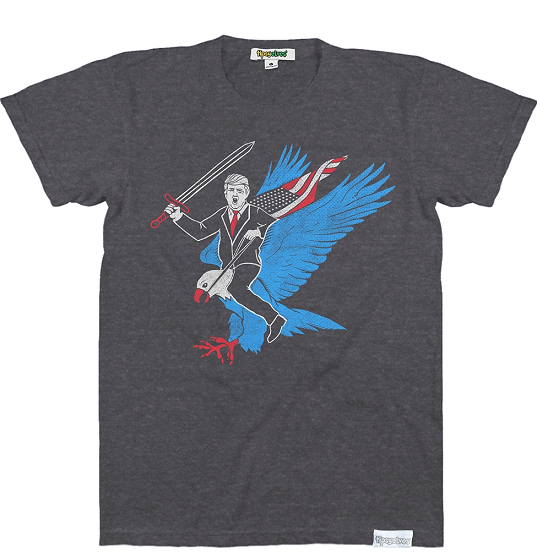 It's a bird! It's a plane! It's Donald Trump riding an eagle wearing an American flag as a cape and wielding a gigantic freaking sword! This over the top but fun shirt retails for $28.00.
6. America is for Winners
America is for winners, but…duh, right? Available only in blue, this shirt features a triumphant Donald Trump giving the thumbs up while doing his iconic squint. Retails for $28.00.
7. Make Christmas Great Again Sweater
Something tells me you're going to get some huge laughs at your office Christmas Party with this one. You'll definitely be looking "bigly" on Christmas morning with this epic sweater. Retails for $55.00.
8. Epic Donald Trump Riding Tank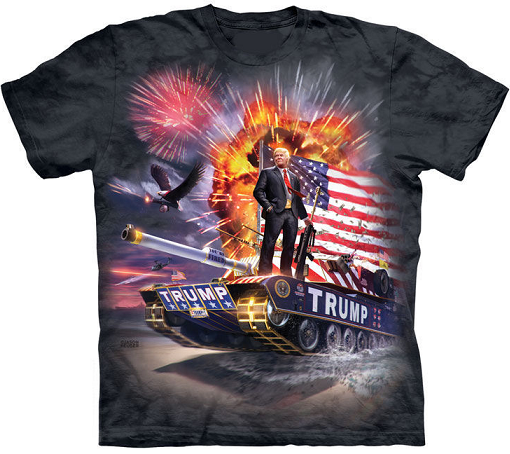 It doesn't get much more epic than Donald Trump riding a gold plated tank with fireworks and explosions in the background. Bonus points for the bald eagle with the turret gun. Retails for $18.99.
9. Trump Haters Gonna Hate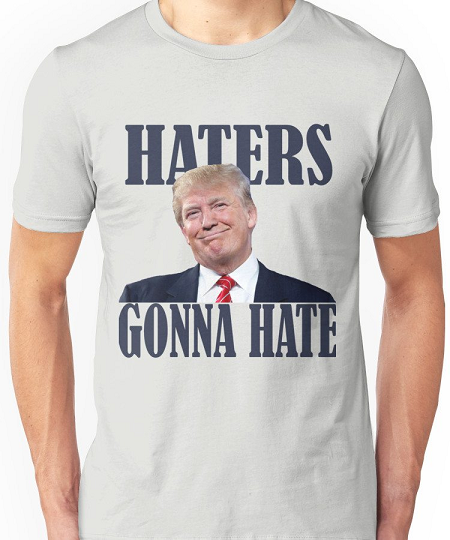 Since liberals are so smug towards conservatives, why not be smug back with this fabulous haters gonna hate shirt featuring a grinning Trump. Victory never tasted so sweet. Retails for $25.55.
10. Veterans for Trump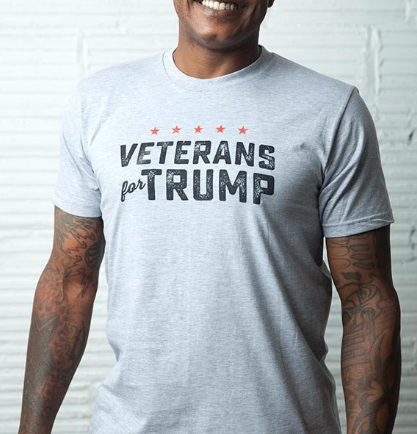 Perfect for U.S veterans or as a gift to that special Vet in your life who served our great country. Veterans are after all some of the greatest heroes living in America. Retails for $20.00.
11. Classic Trump Pence Campaign Shirt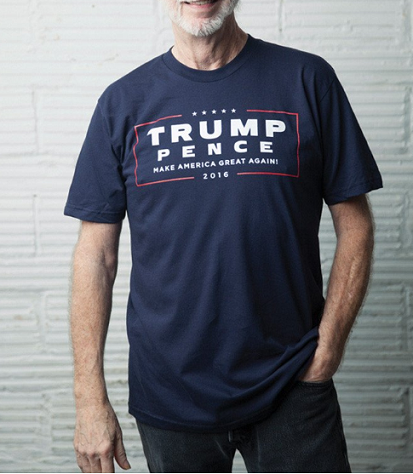 The classic shirt that started it all. Get one now before annoying hipsters are wearing them ironically in the year 2028 because they're "retro." Retails for $30.00.
12. Badass Deplorables Skull Shirt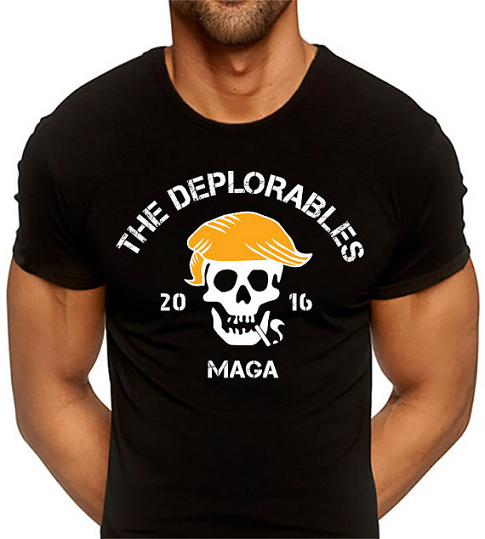 One of my favorites on this list, show your support for Donald while proudly telling the world that you are indeed one of the "deplorables" as Killary finely put it. Retails for $38.00.
13. You'd Be In Jail Trump Quote
We all remember when Trump dropped this line on Hillary during the second Presidential Debate, so why not commemorate it with this awesome shirt? She might go to jail after all. Retails for $14.99.
14. Deplorable Me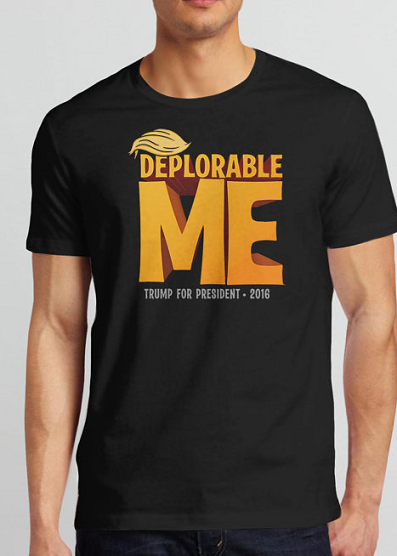 Whether you hate those little minions or not, this Despicable Me shirt is awesome! Only available in black, but definitely a great reference that you'll be getting a lot of compliments on. Retails for $19.95.
15. Rambo Trump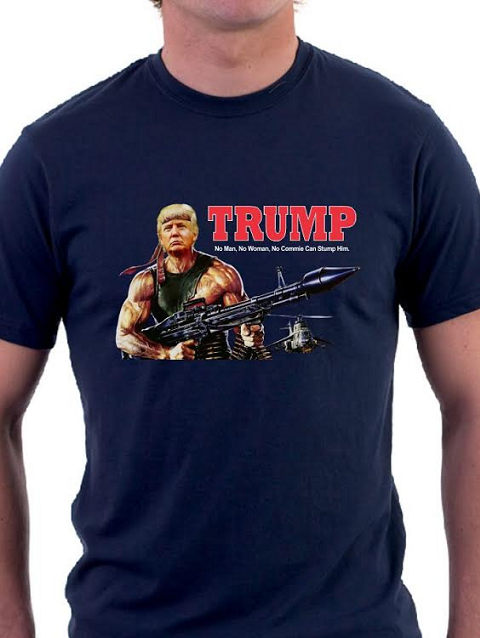 It only makes sense that Donald Trump would be depicted as Rambo. This brilliant shirt is available in blue and white and retails for $15.99.
16. Make America Great Again Tank
Featuring Donald Trump wearing sunglasses with a red, white, and blue tint, this gray tank top has Trump's name and "Make America Great Again" written in stencil. Retails for $26.95.
17. Basket of Deplorables Sweater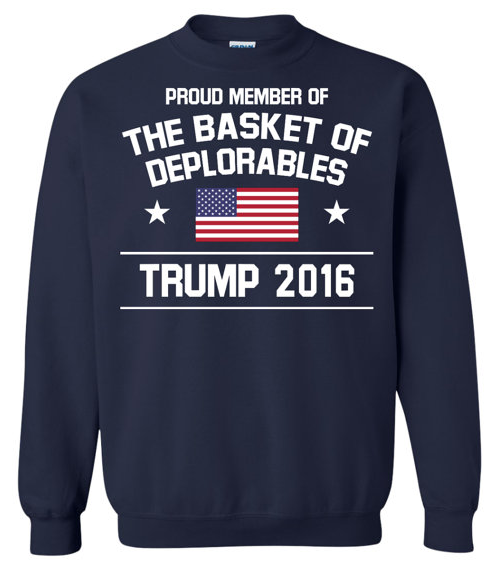 This stylish blue sweater will let the world know you're a proud member of the basket of deplorables. This looks like Ralph Lauren or something similar! Retails for $20.95.
18. Drain the Swamp Shirt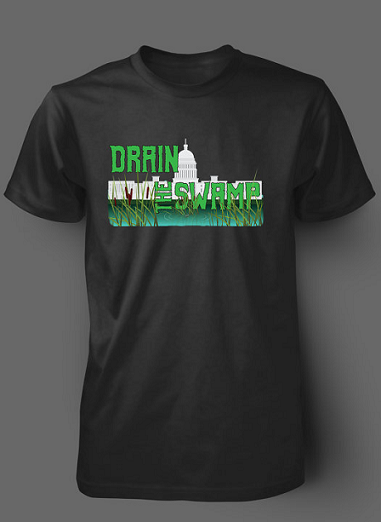 One of the greatest political slogans of all time, "drain the swamp" definitely swayed a lot of voters to vote for Donald in 2016. This awesome shirt with the capital building in a swamp retails for $15.00.
19. Trump Big League Shirt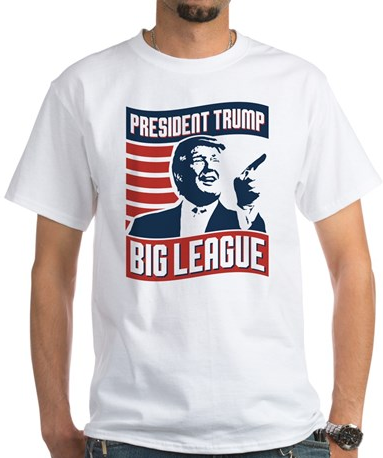 Liberals tried to mock him during the debates because they thought he was saying "bigly," but they needed to fix their ears- it's "big league!" This big league Trump shirt retails for $14.95.
20. King Trump Playing Card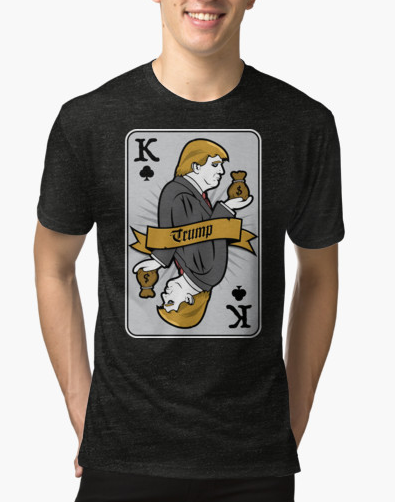 All hail King Trump! This awesome shirt features Trump as the king of clubs, holding a bad of money. Retails for $28.65.
21. Super Trump Bros 3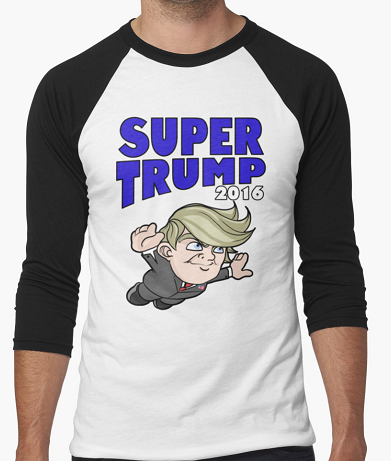 Your conservative gamer friends will get a kick out of this one! A parody of the iconic Super Mario Bros. 3 cover, this shirt is the perfect gift for the Nintendo loving Trump fan. Retails for $27.81.
22. Trump Rosie the Riveter Parody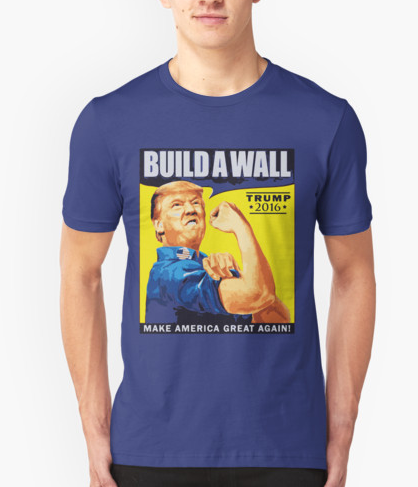 Ooh, feminists are not going to like this one. A parody of the iconic Rosie the Riveter image from the WWII era, this shirt sees Trump taking Rosie's place while saying "build the wall." Retails for $24.80.
23. Trump Thug Life Throwback
President Trump didn't choose the thug life, the thug life chose him. Featuring a young Donald Trump with the words thug life written over him, this is perfect for younger fans. Retails for $24.80.