If you're a lucky redneck, then you might have a nice John Deere ride-on mower that allows you to comfortably cruise around while you mow your lawn. If you're a regular redneck like the rest of us, you've probably got some piece of crap that is thrown together from a million different parts are barely runs. The funny redneck mowers in the pictures below honor the blue collar redneck in all of us, who mow our lawns and get the job done, no matter how crappy our redneck tractors are. Some are redneck tractors, while others are manual lawnmowers that only a redneck would actually use.
Let us know in the comments if you've got a redneck lawnmower like the ones in these pictures- we'd sure love to see it if you'll send us a picture. Post it on our Facebook page, over at https://www.facebook.com/fullredneck.
1. This One Is Actually Nice
2. Looks Like Redneck Mario Kart
3. What the Hell Am I Looking At?
4. Now Those Are Some Fat Tires
5. Absolutely Ridiculous
6. When Your Grill Also Mows Lawns
7. Fast and Furious Mower Edition
8. The Classic Bike Mower
9. Don't Think It Cuts Grass But Pretty Cool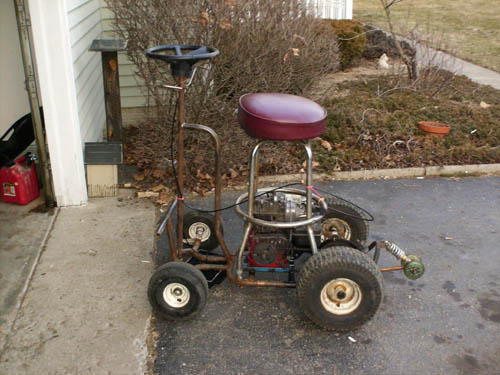 10. Redneck as They Come
11. My Favorite One
12. Only In America
13. OK That Is Amazing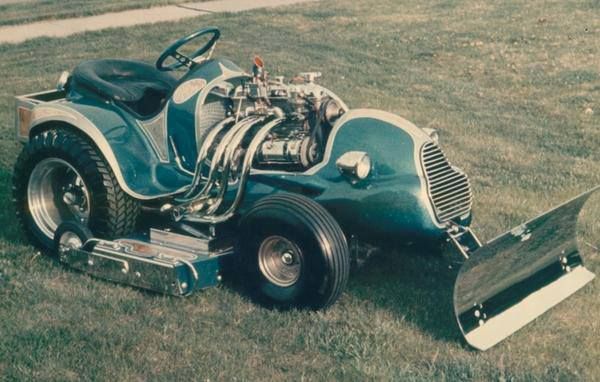 14. It's Even Got A Moonshine Holder
15. Redneck Laziness Is A Beautiful Thing
16. Another Sweet Bike Mower
17. The Civil War: 2016
18. Actually Looks Kind of Cool
19. As Redneck As They Come
20. Flames Make Everything Faster
21. The Long Mower
22. The Deere Chopper
23. Room For Your Girl on the Back
24. Redneck Ingenuity
25. Is That Really More Efficient?
26. The Audi-Tractor Thing







by