When you live in the south, lifted trucks with huge exhausts are dime a dozen. However every once in a while you run into some insane person who has taken their truck and made it into a monstrosity. Whether they're ghetto as hell or just plain ugly, these are the funniest redneck trucks the world has ever known.
If you like this list, definitely check out our page of funny redneck cars that are quite possibly the ugliest cars in the planet. What is with rednecks and horrendous looking vehicles?
1. Not Exactly A Truck But Deserves To Be Here
2. Hey Baby I'll Pick You Up In My Giant Fish Around 7
3. Redneck Limos Are Always Fun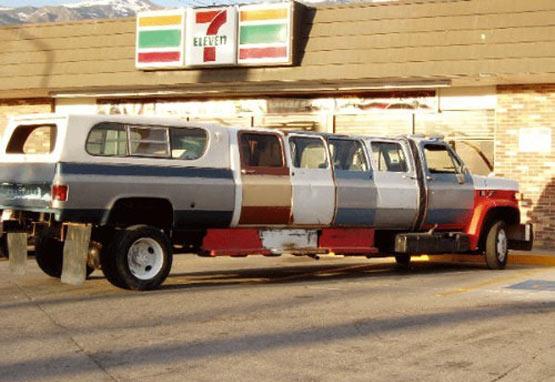 4. Quick! Kill It With Fire!
5. Everyone Knows At Least One Person Like This In Their Town
6. Rednecks Celebrate Christmas In Style
7. If You Can Pull A Girl With This Truck, You Are A Certified Mack Daddy
8. A Crappy Lift For A Crappy Car
9. Redneck Fire Trucks Are Pretty Badass
10. Gotta Love Rednecks With Money
11. When Your Lift Doesn't Match Your Truck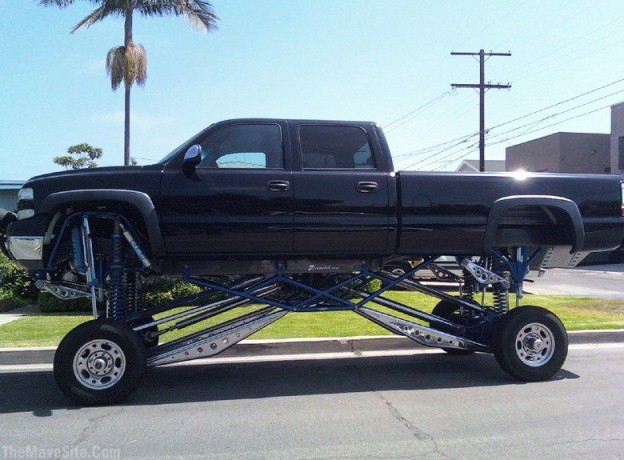 12. What The Hell Am I Looking At?
13. Waste Of A Bed But Kind Of Cool
14. The Most WTF Truck On This List
15. It's Like An 18 Wheeler For Children
16. Respect The Boat Truck
17. When Even Your RV Has Monster Truck Tires
Here's my personal favorite to finish it off. Never underestimate the genius of redneck innovation, as demonstrated by this redneck from Maine: